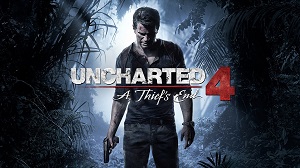 After my initial disappointment and mid-game thrills with Uncharted 4, I completed the game. Having let the experience sit for a couple of weeks and allowing the adrenaline to fade, I can say without exaggeration:
Best. Game. Ever.
I've never experienced a better meshing of character, story, setting and gameplay. Others have come close and even surpassed it in one or more areas. "Mass Effect" had greater depth, but the ending marred the experience. The "BioShock" games brought the drama, but lacked the longevity and depth. Lara Croft may be responsible for some great experiences, but failed to ever show any real growth as a character.
This brought everything together.
[Spoilers Ahead]