This is the May, 1982, cover of "Electronic Gaming Monthly". This was a very popular magazine (kids: think "paper internet") and told my 11 year-old self what to think about pretty much everything important. I was born in late April, so I had plenty of convertable-to-quarters birthday money when this particular issue came in.
Good thing, too, or I might not have been properly warned to "move over" at the arcade because here-was-coming the "gals". Even more inclusive, the gal in the picture is clearly disabled by some terrible spinal condition as well. I assume those are orthopedic fuck-me boots.
This began, for me, nearly 35 years of playing video games with "gals" but being periodically told that that they had just started doing so a few short minutes prior.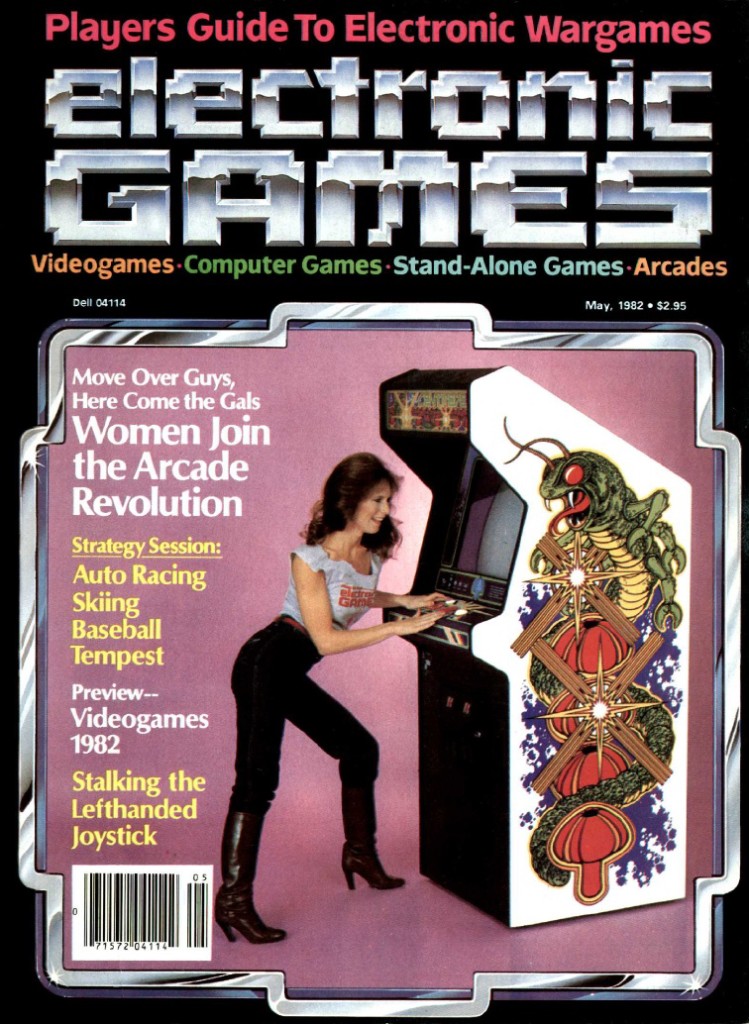 I'm just thankful that the fine journalists of the day were looking out for me. Without them, I may have fallen victim to some kind of systemic sexism!